Programs & Clubs
School Programs
Just B4
Just B4 is a school-based pre-school program that celebrates an encourages young children to "just be four years old". Please drop-by to pick up a registration, calendar of events and to meet our facilitator, Cindy Garnham.
Strong Start
This is a free drop-in, early learning center, for children 0-5 years of age. It is located in our school next to the office, and is open from 8:30- 11:30 am during school days. Please drop-by to pick up a calendar of events and to meet our facilitator, Cindy Garnham.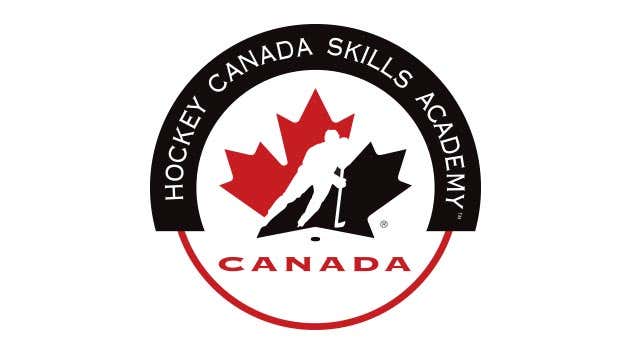 Hockey Academy
The Hawks practice Tuesdays and Thursdays from 1:00-2:00 pm. The Nights practice Wednesdays and Fridays from 1:00-2:00 pm on both days. The schedule for this year is posted on our school website under the Hockey Academy tab. Coaches: Mr. Miller & Mr. Palmer
Roots of Empathy
Roots of Empathy is an evidence-based classroom program that has shown significant effect in reducing levels of aggression among school children while raising social/emotional competence and increasing empathy. At the heart of the program are a neighbourhood infant and parent who engage students in their classroom. Over the school year, a trained Roots of Empathy Instructor guides the children as they observe the relationship between baby and parent, understanding the baby's intentions and emotions. Through this model of experiential learning, the baby is the "Teacher" and a catalyst, helping children identify and reflect on their own feelings and the feelings of others. Research results from national and international evaluations of the Roots of Empathy program indicate decreases in aggression and increases in prosocial behaviour. For more information visit
here
Annual School Events
| | | |
| --- | --- | --- |
| Event | Approximate Time  | Description |
| Terry Fox Run | September | OSE students participate in a 5km run, spread awareness, and raise money for Terry's Marathon of Hope for cancer awareness and research.  |
| Family Literacy Day | January | Members of the community are invited into the school to read with our students. |
| Charity Classic Hockey Game | March | Our hockey academy participants eagerly anticipate these annual games. Please come out and join us as our school cheers on our HCSA students. We will be collecting non-perishable food item at the Sunbowl Arena for the Osoyoos Food Bank. |
| Learn to Run | May | On Tuesday and Thursday mornings for eight weeks, most of our students will be participating in our "Learn to Run" program. Students will start by walking and then gradually build-up their endurance so they are able to run continually for greater periods of time. This is in preparation for the 1/5/10km Nighthawk Fun Run. |
| Nighthawk Fun Run | May | Students participate in a 1/5/10 km run and raise money for important events to them. This is an annual fundraiser for our Grade 7 year end event. |
| Nighthawk Track & Field Meet | May | A great day of sportsmanship and healthy competition of various track & field events. |
| Jump Rope For Heart | May | Raise money for the Heart & Stroke foundation while keeping our hearts healthy and happy! |
| Swim Program | May-June | Kindergarten to Grade 5 students will get to participate in the swim program at the Oliver Pool. This program includes safety, education, and leisure components. |
Sports Teams
| | | |
| --- | --- | --- |
| Sport | Approximate Time | Additional Details |
| Cross Country | October | Many of our best Nighthawk runners will be taking to the streets of a host school to participate in the district cross-country meet. |
| Soccer | September-October | Our soccer players will practice and prepare for our District Tournaments. |
| Volleyball | November-December | Our volleyball players will practice and prepare for our District Tournaments. |
| Basketball | January-February | Our basketball players will practice and prepare for our District Tournaments. |
| Cross Country Skiing | January | Our Grade 4 and 5 students will head out into the snow for two cross country ski lessons at the McKinney Ski Trails. Thank you McKinney Ski Club for providing instruction for our kids. |
| Winter Skating | February | As part of our winter sports program, primary students will have the opportunity to go skating at our local rink. Students will walk to and from the Sunbowl Arena and skate with their class. |
| Track & Field | May | Qualifying students train together in preparation for the district event. |
Lunch Clubs
Dance Club
Join Mrs. Chase for some dancing fun!
Gym Practice
Join Mr. Palmer in the gym for some good exercise
Library 
Join Mrs Wilkinson in the Learning Commons for a quiet space to work
Yearbook
Help Ms. Dias and Mr. Lewis take pictures and design the school's yearbook!